1968 TORON PARK MODEL
Lot #: PD-26

Listing #: PD-26

Address: 550 Palm Drive Wickenburg, AZ 85390

Price: $46,000

Year Built: 1968

Square Feet: 836

Bedrooms: 1

Bathrooms: 1
Property Description:
1968 TORON PARK MODEL
This charming park model is a must see!
This charming park model has many upgraded features, fresh paint inside and out, new vinyl flooring and carpet throughout. The kitchen has new appliances, refrigerator and electric stove, two pull out spice racks and lots of cabinets. This unique park model features an attached enclosed patio area giving you close to 200 sq ft of extra living space and a 9x9 outdoor shed.
Palm Drive Resort is a treasure for those who want to be part of a small, 55+ age qualified community. Everyone knows everyone at Palm Drive! This means that you can count on neighborly assistance if you need help with anything.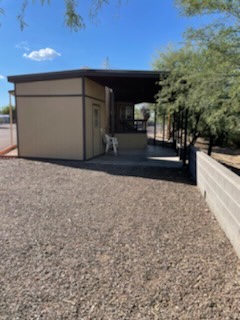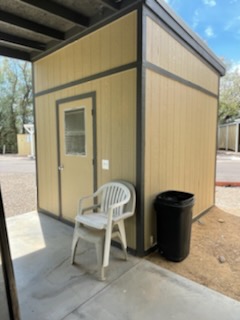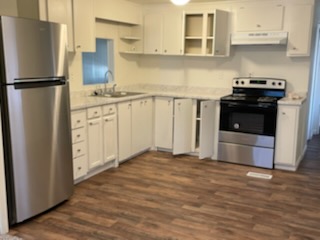 ;